The People Behind Intentional Insights
Our team members and advisory board guides and directs Intentional Insights with logic, research, and data-driven decisions.
Gleb Tsipursky, PhD
Co-Founder, President
Gleb is currently an Assistant Professor at The Ohio State University and is a member of the Decision Sciences Collaborative there. He published dozens of peer-reviewed essays in academic venues in the US, UK, France, Germany, Russia, and elsewhere, as well as numerous popular articles, and serves on a number of boards, for instance as the Science Advisor on the Planet Purpose Advisory Board.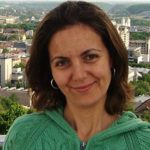 Agnes Vishnevkin, MBA
Co-Founder, Vice President
Agnes and her husband, Gleb Tsipursky, decided to create that resource and launched Intentional Insights in 2014. Agnes holds an MBA in Nonprofit Management from Brandeis University and has more than 10 years of experience in the nonprofit sector, including operations, fundraising, grantmaking, strategic planning, and social enterprise. Agnes served as Vice President of the Humanist Community of Central Ohio from 2013 to 2014.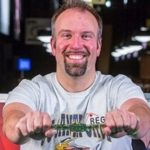 Andrew Barber
Board Member
Andrew is in the middle of pursuing a PhD in economics at University of California – Santa Cruz, but he still finds time to play poker and contribute to Effective Altruist meta-charities like Intentional Insights and Raising for Effective Giving, which asks poker players to donate a percentage of their winnings to effective causes. He is excited to be a part of Intentional Insights because of the different projects and approaches the organization uses to improve the world.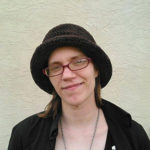 Cerina Gillilan
Board Member
Cerina began using a logic-based approach to life during her early teens. During her early adulthood, she and a group of like-minded friends created a discussion area where they could brainstorm alternative, rational solutions to everyday problems. When she discovered Intentional Insights in late 2014, she began contributing graphics and has since joined the leadership team in hopes of promoting a more rational worldview.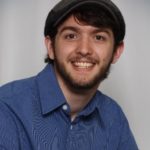 Alex Weissenfels
Board Member
Alex has developed and compiled paradigms to help people learn different problem-solving skills and succeed at understanding others' motivations and perspectives. At Intentional Insights, Alex leads the informal coaching project for people learning how to deal with struggles and achieve their goals. He is excited to demonstrate and spread effective approaches for empowering people. Alex has a optical engineering degree and works at a medical software company.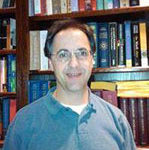 Steve Monge
Treasurer
Steve maintains financial records as the organization's Treasurer and Ex Officio member of the Board of Directors (a position he has held since October 2016). He is happy to contribute to rational thinking, especially in the political arena. Steve is a member of the Humanist Community of Central Ohio (HCCO). He has degrees in accounting and statistics and works in the insurance industry, where failing to think rationally can have serious financial consequences.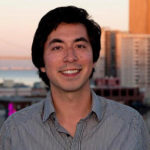 Jon Behar
Jon Behar is the COO and Director of Philanthropy Education at The Life You Can Save. In those roles, he helps shape the organization's strategy and manage its internal programs. Jon also run's The Life You Can Save's Giving Games program, having invented this approach to philanthropy education and incubating it at his startup, A Path That's Clear.
He has also spent time serving on the board of the charity evaluator GiveWell. Prior to working on effective philanthropy full time, Jon spent ten years working at a prominent hedge fund primarily in the areas of portfolio optimization and risk management.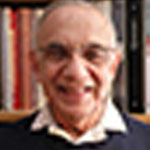 Bob Bhaerman
Bob Bhaerman has a Doctor of Education degree in Teacher Education from Rutgers University. He is a former elementary school teacher and college instructor in curriculum development and the philosophical foundations of education. He taught at Hunter College (now Lehman College), the University of Delaware, and the State University College at Oneonta, New York.
Bob is now an AHA educational consultant and director of the American Humanist Association's Kochhar Humanist Education Center. He's developed 36 curriculum resources and lesson plans for the Ethical Society Without Walls (ESWoW) of the American Ethical Union.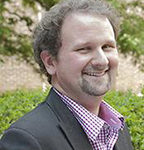 August E. Brunsman IV
August Brunsman is the executive director of the Secular Student Alliance. He also worked as a programmer for the Institute for Humanist Studies. In 1997 he co-founded Students for Freethought at the Ohio State University where he graduated in psychology and minoring in mathematics and cognitive science.
He served as the Secretary of the Board of the Humanist Community of Central Ohio and as the Secretary of the Board of the Secular Coalition for America. He is a member of the Humanist Society and humanist celebrant performs nontheistic ceremonies and services.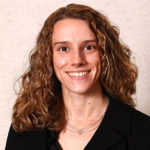 Lynne V. Gauthier
Lynne V. Gauthier, PhD, is an Assistant Professor in the Department of Physical Medicine and Rehabilitation at Ohio State University and director of the Neurorecovery and Brain Imaging Laboratory. She has served as a peer reviewer for the American Heart Association, Patient Centered Outcomes Research Institute, and UK Multiple Sclerosis Society.
Her research focuses on increasing access to treatments for motor disability for underserved populations through the use of technology. Her lab also studies how different motor treatments change the brain. Dr. Gauthier is also a practicing clinical psychologist specializing in rehabilitation.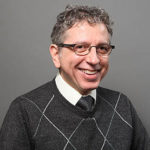 Joe Guada
Joe Guada, a professor of Social Work at Ohio State University, practiced as a social worker for approximately 16 years in a variety of mental health settings. He decided to enter academia, where his research interests include families with a loved one with schizophrenia and integrating mental health care in primary care settings for underserved populations.
He is currently starting a research project on health outcomes associated with a sense of meaning and purpose in life. His research has appeared in several journals that focus on mental health care in community settings, and he has presented his findings at both national and international conferences.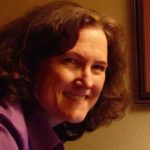 Susan McLean
Susan McLean is a grant writer and prospect researcher in Northern California. Her interests include nonfiction writing, biological sciences, geology, hiking, and humor. Her master's degree in mass communication makes imperious people respect her expertise, while her bachelor's degree in art frightens no one.