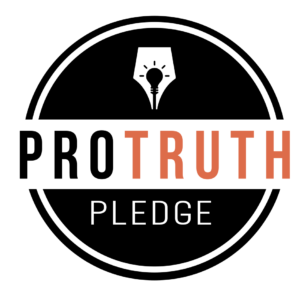 You can disrupt the fake news and post-truth politics in the 2018 US election and take your voice back: here's how.
Since the Pro-Truth Pledge launched in March 2017, pledge-takers like you helped it grow to over 6,000 signers. That includes over 500 public figures, organizations, and politicians, such as Member of US Congress Beto O'Rourke. Moreover, a study showing that the pledge reduces the sharing of misinformation has been accepted at the peer-reviewed Journal of Social and Political Psychology.
That's a great start, but if you are angry and frustrated with fake news and post-truth politics and want to put truth and facts front and center for the 2018 election, we need to get at least 20,000 signatures by November. That number comes from the PTP Strategic Plan, created and revised with your help and feedback.
To accomplish this, the Pro-Truth Pledge will need national TV exposure, to accompany our local TV exposure, such as at the March for Truth in Politics in Columbus, Ohio.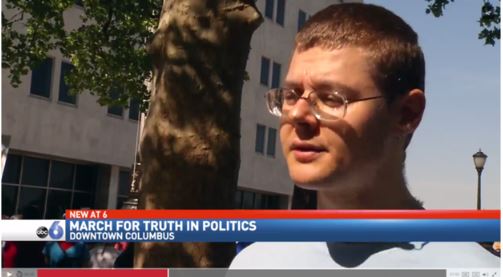 The only way to make this happen in time for the election is to hire an experienced and well-connected publicist who specializes in television placements. Ethan Bearman, one of the biggest media figures who took the Pro-Truth Pledge and a big supporter of this project, recommended Pace Public Relations. Pace succeeded in getting Ethan on CNN and FOX, and we believe they have the connections needed to get us there as well.
After several conversations with Pace, they finalized a proposal for a 3-month contract for a fee of $15,000, and we believe it's a very good deal. Now we need your help to raise $15,000 by May 31 to make the needed payments in time for pre-election publicity.
Please use your wallet to fight misinformation and incivility and roll back the tide of fake news and post-truth politics in time for the 2018 US election. Don't let politicians get away with sharing fake news and using lies to manipulate voters!
Take your voice back and help truth triumph by making a tax-deductible donation to Intentional Insights, the 501(c)3 nonprofit that runs the Pro-Truth Pledge project. You can donate online or send a check payable to "Intentional Insights" to Intentional Insights, 450 Wetmore Road, Columbus, OH, 43214.
Thanks in advance for disrupting the 2018 election!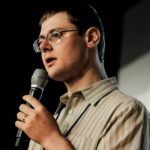 Truthfully Yours,
Dr. Gleb Tsipursky
Co-Founder, Pro-Truth Pledge
Co-Founder, Intentional Insights
P.S. Your tax-deductible contribution can help put us over the edge in rolling back the tide of fake news and post-truth politics in the 2018 US election. Make your online donation today!