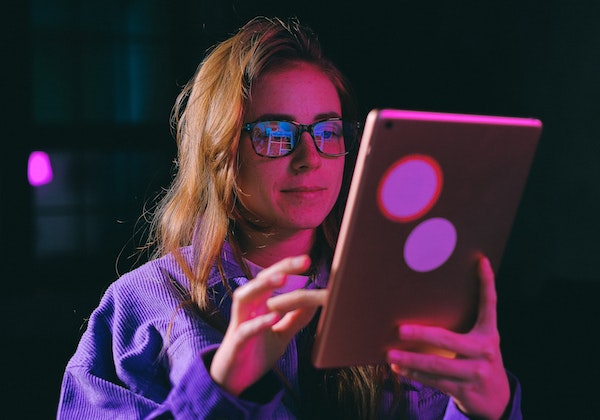 The world of work is transforming at lightning speed, and 3D technology is at the forefront of this revolution. In a recent interview with Paul Powers, CEO of Physna, the world's leading geometric search engine, we delved into how 3D technology will help remote work replace most in-person interactions in the next few years. Prepare to have your mind blown by the possibilities that lie ahead, is what I told my clients when I shared this interview with them.
The Hybrid Work Revolution
The COVID-19 pandemic was the ultimate catalyst for remote work, forcing companies to adapt or perish. What emerged from the ashes of the traditional office model was a newfound appreciation for the hybrid work approach. Companies, like Physna, discovered the immense value in flexibility, catering to employees' individual preferences and situations.
For Physna, the forced shift to remote work shattered the previous belief that in-person was the only way to do things. As Powers puts it, "everybody has a different situation, everyone has a different preference." The most important thing is to get the best talent, regardless of their location. This realization has led to the adoption of a hybrid approach.
This hybrid work model doesn't just benefit employees—it allows organizations to tap into a talent pool that knows no geographical bounds. Moreover, it fosters creative collaboration by combining the best aspects of in-person and remote work. Consider it the ultimate work smoothie, blending the flavors of convenience, productivity, and personal connection.
The Power of Asynchronicity
Asynchronicity has emerged as a game-changer in remote work, offering unique benefits that traditional office settings simply cannot provide. Introverted and pessimistic employees now have the time and space to think, explore, and perfect their ideas before presenting them to the team. This new way of collaborating has unleashed unprecedented levels of innovation and creativity.
Physna's core technology – turning 3D models into code – has far-reaching implications for remote work. It allows individuals to work remotely, designing, comparing, and viewing models in augmented reality. As Powers puts it, it's "changing the way people work."
But don't be fooled—not all work can thrive in an asynchronous environment. Challenging conversations, such as performance reviews, still require the personal touch of face-to-face interaction. Likewise, some creative sessions flourish in the rapid-fire exchange of ideas, only possible when the team is synchronously engaged.
Powers explained that while video conferencing has significant benefits, enabling more meetings in a packed schedule, it cannot replicate longer creative sessions or the informal interactions that happen spontaneously in physical workplaces. "There's really no replacement for that in-person experience as of today, with current technology," he said.
Replacing the Watercooler: Fostering Connection in a Remote World
Physna uses various methods to recreate the in-person office experience. Regular stand-up meetings, social events, and even virtual reality meetups allow team members to connect on a more personal level. Powers also mentioned the importance of "skip level" meetings, where he interacts with individuals he doesn't typically meet with on a day-to-day basis.
Your business can adopt similar strategies to keep the spirit of the office alive, even when everyone is miles apart. Remember, it's not just about work; it's also about fostering a sense of community and belonging.
"These hybrid approaches allow Physna's team to work together creatively while maintaining an open, collaborative culture, even though members are distributed around the world," Powers said. He believes that emerging technologies like virtual and augmented reality, as well as 3D modeling platforms, will make remote work even more engaging and productive in the next 1-2 years.
For example, Physna's engineers and designers frequently meet in virtual reality on platforms like Rec Room and VRChat to play games together like paintball or laser tag. Though purely social, these casual interactions help build emotional connections that strengthen team dynamics and morale. "It's amazing how much progress we'll make in VR versus virtually," Powers noted. "Investing a little bit into these kinds of social interactions has been worthwhile."
Powers acknowledges that virtual interaction cannot replicate the in-office experience completely. However, for many employees, especially those who struggle with distractions in a physical workplace or prefer working remotely, it provides significant benefits. "We have a hybrid approach now," Powers said. "What's most important is that we get the absolute best talent, and then them all being in the same location is nice, but it's secondary."
While video conferencing has enabled a degree of remote teamwork, new tools can help address gaps in informal connection and collaboration. With a mix of synchronous and asynchronous communication, 3D technology, virtual reality, and a strong culture of openness, companies like Physna are proving that remote work does not have to mean isolation.
Conclusion
By investing in both social bonding and collaborative infrastructure for remote employees, organizations can reap the benefits of an expanded talent pool and lower costs while maintaining an innovative, engaging culture. The future of work is here, and it is remote. But it does not have to be lonely.
Powers believes that "as technology continues to advance, the lines between virtual and physical will blur, and we'll reach a point where being together virtually is almost indistinguishable from being together physically." For now, with creativity and a willingness to experiment with new tools, companies can build highly collaborative remote teams supported by technologies that enable both productivity and a sense of togetherness.
The key is understanding that meaningful human connection, not just seamless workflows, is vital to success. With vision and empathy, leadership can implement flexible policies and tech infrastructures that keep people engaged and joined in common purpose, even when apart. The future of work may be distributed, but it can still be highly collaborative.
Key Take-Away
Embracing 3D technology and hybrid work models can revolutionize remote work, enabling collaboration, innovation, and a sense of community...>Click to tweet
Image credit: SHVETS production/Pexels
Originally published in Disaster Avoidance Experts on April 25, 2023