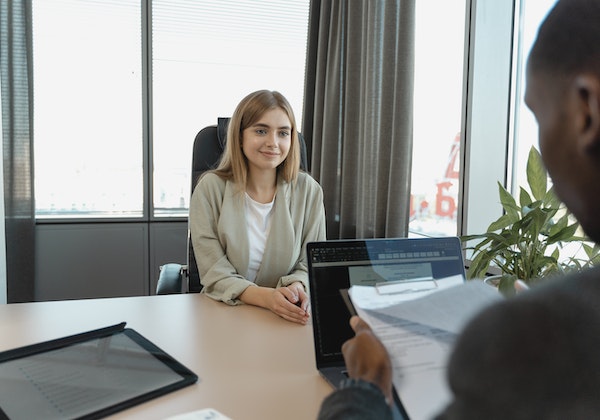 The Covid-19 pandemic has caused a seismic shift in the global work environment. As a consequence, a blend of on-site and remote work, known as hybrid work, has emerged as a predominant model. While this model offers several advantages, it also poses distinct challenges, requiring organizations to adapt and evolve their traditional ways of operating, and I speak to 5-10 leaders every week on how to adapt to these challenges for their hybrid work models. Exemplary of leaders that have figured out effective approaches to hybrid work at their organizations are Ola Snow, Chief Human Resources Officer at Cardinal Health, Jobina Gonsalves, Senior Vice President of HR at TÜV SÜD America, and Gianna Driver, Chief Human Resources Officer at Exabeam.
Embracing Hybrid Work: More than Just a Trend
For these HR leaders, hybrid work represents much more than a passing trend; it's a significant opportunity to enhance organizational efficiency, employee satisfaction, and environmental sustainability.
At Cardinal Health, Ola Snow's approach revolves around an intentional culture that combines remote, hybrid, and in-person environments, allowing Cardinal Health to attract and retain top talent. Snow also identified the possibility of recruiting beyond their borders, enabling the organization to expand its talent pool, irrespective of geographical location, thus bringing individuals who resonate with their mission and vision onboard.
In addition, she pointed out the increased intentionality regarding time spent at the office for what she calls "Moments that Matter," occasions for in-person collaboration and fostering connections among employees. Moreover, Snow emphasizes the importance of hybrid work in enhancing employee well-being. By reducing commuting times, employees can spend more time on personal development, wellbeing, and family. This balanced lifestyle, in turn, translates to improved job satisfaction and productivity.
Gonsalves, in parallel, encourages her workforce to compose their workdays around their lives, a seamless harmony of work-life balance. She leverages the broadened talent search parameters that hybrid and remote work offer.
Gonsalves has observed increased adaptability towards digital tools at TÜV SÜD America, enhancing the symphony of collaboration and productivity. The need for virtual collaboration has spurred employees to explore and adopt new models of working together, which is another testament to the innovation sparked by hybrid work. Moreover, she highlights the environmental aspect of hybrid work. By reducing commuting and international travels, the carbon footprint of the organization diminishes significantly.
At Exabeam, Driver has implemented a 'remote-friendly hybrid' approach. She believes this approach enables Exabeam to tap into a broader talent pool, as geographical boundaries become less significant. This approach also fosters diversity and inclusivity, opening opportunities for individuals who may face difficulties commuting or working in traditional office environments.
She also highlights the benefits of hybrid work in relation to Gen Z, the newest entrants to the workforce. As digital natives, Gen Z employees are comfortable with virtual collaboration tools and value the flexibility offered by hybrid work models.
Challenges of Hybrid Work: Navigating Uncharted Waters
Despite the undeniable benefits, these HR leaders acknowledge the challenges that accompany hybrid work.
At Cardinal Health, Snow acknowledges that protecting the mental well-being of employees, especially in remote work situations, is a challenge. The isolation can sometimes be lonely and detrimental to mental health. Snow is committed to ensuring that employees understand and utilize the resources Cardinal Health offers for mental well-being. Additionally, she pointed out the difficulty of creating flexibility for frontline workers whose work depends on their physical presence. Snow also emphasized the challenge of preserving company culture in a hybrid work environment.
Echoing Snow's sentiment, Gonsalves also mentions the potential loss of the social fabric of an organization due to remote work. In her view, while virtual collaboration is efficient, it cannot replace the informal bonding and camaraderie developed in physical office spaces.
Further, she observes that managers can struggle to communicate performance goals effectively over virtual platforms, leading to inefficiencies in performance management. There's also a potential disparity in career advancement opportunities due to remote work, with different demographics experiencing different career trajectories.
For Gonsalves, the onboarding and integration of new employees is a particularly significant challenge. Traditional induction processes have had to adapt to a remote context, which presents difficulties in maintaining the same level of understanding and engagement.
Driver identifies similar challenges, most notably the potential asymmetries in information access and collaboration issues. As the workforce is split between office-based and remote workers, there could be unintentional advantages for those coming into the office due to proximity bias. This could lead to information discrepancies and reduced visibility for remote workers.
Navigating the Challenges: Trial, Error, and Adaptation
Despite these challenges, Snow, Gonsalves, and Driver all demonstrate a proactive approach in finding solutions and turning these hurdles into opportunities.
At Cardinal Health, Snow focuses on fostering an environment of continuous learning and improvement by promoting a culture of openness and using both internal resources and external partnerships to boost communication and productivity.
Gonsalves focuses on enhancing employee engagement in the remote environment. Through regular check-ins, team-building activities, and recognition events, she ensures that employees remain connected despite physical distances. She also places significant importance on leveraging external partnerships for job evaluation and salary benchmarking, thus addressing potential inequities for remote workers.
Driver's approach at Exabeam is comprehensive and nuanced. She underscores the importance of equipping all office spaces with the right technology to facilitate seamless virtual communication. She also establishes meeting norms to include remote workers effectively and schedules office events to promote collaboration.
To tackle the challenge of uneven information access, Driver places a strong emphasis on open communication, ensuring that all employees, regardless of their work location, are well-informed and engaged. She also acknowledges the importance of regular employee feedback to improve and refine Exabeam's hybrid work approach.
Envisioning the Future: Navigating a New Normal
Looking towards the future, all three HR leaders are optimistic about hybrid work's role. They see it not as a temporary solution, but as a new standard for the work environment. With these HR leaders at the helm, organizations are navigating the intricacies of conducting hybrid work successfully. Their insights and strategies offer valuable guidance for other organizations seeking to understand and adapt to this evolving world of work.
Key Take-Away
HR leaders are embracing hybrid work as a long-term opportunity to enhance organizational efficiency, employee satisfaction, and environmental sustainability…>Click to tweet
Image credit: Tima Miroshnichenko/Pexels
Originally published in Disaster Avoidance Experts on May 4, 2023