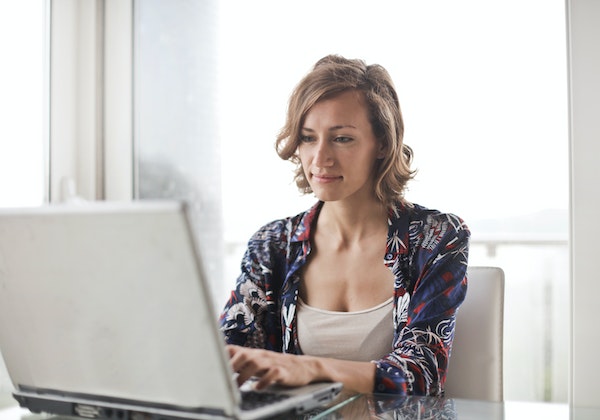 In the wake of the global pandemic, the world of work has undergone a seismic shift. The traditional office, with its cubicles and conference rooms, has been replaced by home offices, coffee shops, and even remote corners of the world. But what if we could take this a step further? What if we could create a virtual workspace that not only replicates the physical office but enhances it, offering new ways to connect, collaborate, and innovate? Welcome to the metaverse, a digital universe where the boundaries of work and play blur, and where remote work takes on a whole new dimension.
The Metaverse: A Solution to the Downsides of Remote Work
In my recent interview with Alex Howland, President and Co-Founder of Virbela, we delved into the benefits of the metaverse for remote work. As Howland pointed out, while remote work offers the freedom to work from anywhere, it also comes with its own set of challenges. Feelings of loneliness and disconnection from the community can be common. The metaverse, however, offers a solution. It provides the benefits of in-person interaction – the watercooler moments, the sense of presence with colleagues – without the need for physical proximity. It's like having the best of both worlds: the flexibility of remote work and the camaraderie of the office environment.
The allure of the metaverse, particularly in the context of remote work, begins with the individual. The pandemic unleashed the promise of working from anywhere – a liberating reality that has allowed us to shift our lives closer to our loved ones, enabled flexible childcare or elderly care arrangements, and rid us of grueling commutes.
But just as the coin has two faces, remote work had its shadows. Loneliness crept in and feelings of disconnect from the community grew, puncturing the allure of remote work. The metaverse, with its immersive and interactive capabilities, offers a solution to these challenges. It's like enjoying the perks of in-person interaction while still sitting in your favorite home-office chair.
Yet, the apprehension about wearing a VR headset for an entire workday remains. Howland put this concern to rest, explaining that Virbela primarily uses desktop interfaces, giving users a robust sense of immersion without needing a VR headset.
I got to experience the Virbela version of the metaverse myself when I was invited to be part of a panel presentation at the "Inspired People, Inspired Places" round table with Darren Murph and Chris Herd, hosted by Dave Cairns and Chris Moeller. It was way better than simply a Zoom panel, as the visceral experience of the presence of other attendees helped create a much more engaging and inspiring event.
Elevating Team Dynamics in the Metaverse
Historically, team development often involved physical activities – perhaps a ropes course or an orienteering exercise. Imagine replicating such experiences virtually. The metaverse, built on gaming technologies, offers a playground for team development in unprecedented, imaginative ways. This new universe is more than just a space for work – it's a place to bond, to connect, and to build stronger team dynamics.
From an organizational perspective, the metaverse is like a grand office space that requires no rent or maintenance. It provides shared spaces, fostering inclusivity and cultural alignment, without the physical constraints. With the power to recruit talent from anywhere, organizations can tap into a wider, more diverse talent pool.
Despite the controversy surrounding Meta, formerly Facebook, and their turbulent journey into the metaverse, Howland sees the challenges as steps towards progress, believing that these trials are essential in moving the field forward.
Shaping the Future of Work
Founded on the pillars of organizational psychology and driven by the vision of a unified global community, Virbela has been developing the enterprise metaverse since 2012. Today, it provides a virtual platform for organizations such as PwC, Fujitsu, VMware, and many more.
A striking success story is eXp Realty, a sister company that operates entirely within Virbela's metaverse. In six years, they grew from 1,000 to 89,000 agents, expanded into 20 new countries during a global pandemic, and maintained profitability. Even more impressive is that they've been voted Glassdoor's best place to work for the past six years, testifying to the metaverse's ability to deliver an excellent employee experience.
Addressing the Challenges of Hybrid Work
Hybrid work presents its unique set of challenges. The metaverse offers a "hub and spoke" model that can turn these challenges into opportunities. Every physical office becomes a spoke while the metaverse acts as the hub, uniting employees from various geographical locations and creating a united, inclusive culture.
In traditional hybrid models, remote employees can often feel like second-class citizens, struggling to contribute as effectively as their in-office counterparts during meetings. The metaverse, however, levels the playing field.
With each individual represented by a unique avatar, the metaverse fosters an environment where everyone has equal visibility and voice, irrespective of their geographical location. This technology fundamentally democratizes the workspace, breaking down the barriers of distance, and nurturing a sense of community among employees.
I already work with clients who I help figure out their return to office and hybrid work policy about how to ensure that those working remotely will not be left behind. The metaverse offers an additional option that I plan to discuss with them going forward.
Securing the Metaverse
Data security and privacy are two of the biggest concerns as organizations transition to a digital-first work environment. Howland reassured that Virbela has stringent security measures in place, similar to other platforms that handle sensitive information. Their architecture is designed to encrypt all data, ensuring a secure environment for users.
Moreover, they are also exploring blockchain technology, a secure and transparent method to validate virtual goods and transactions within the metaverse. This innovation not only bolsters security but could also foster new economic models within the virtual world.
Conclusion: The Metaverse – A Future Closer Than We Think
The metaverse may seem like science fiction, but with each passing day, it becomes more integrated into our lives, especially in the domain of work. As Alex Howland envisions, we are moving toward a world where virtual and physical realities coexist, complementing each other in enriching human experiences. As organizations across the globe grapple with the realities of hybrid and remote work, the metaverse is stepping in as a transformative solution, shaping the future of work, and perhaps, humanity itself. Today's leaders would do well to pay heed to this evolving phenomenon, for the metaverse might not just be a trend but an inevitable next step in the digital evolution of our world.
Key Take-Away
The metaverse provides a solution to the challenges of remote work by offering immersive virtual workspaces that enhance collaboration and connectivity…>Click to tweet
Image credit: Andrea Piacquadio/Pexels
Originally published in Disaster Avoidance Experts on May 17, 2023