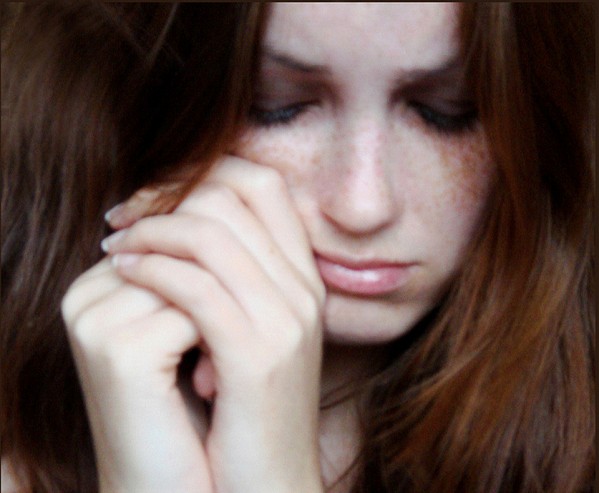 Napisałem ten artykuł, aby podzielić się swoją historią i pozwolić ci uniknąć żalu, jaki czułem gdy odkryłem, że wspieranie mojej ulubionej organizacji charytatywnej przez wiele lat było złą decyzją.
Fundacja "Make-A-Wish" (W Polsce działa pod nazwą "Mam Marzenie") pomaga dzieciom z poważnymi chorobami realizować największe marzenia (takie jak na przykład rodzinna wizyta w Disneylandzie), a następnie publikuje każdą z historii o spełnionych marzeniach. Oczywiście natychmiast pokochałem ten pomysł i regularnie wysyłałem dotacje, chcąc pomóc dzieciom.
Dopiero jeden z moich bliskich przyjaciół, Max Harms, zauważył, że "Make-A-Wish" zarabia na tych historiach 300 milionów dolarów rocznie. Nasze mózgi są bowiem tak skonstruowane, że automatycznie odczuwają pozytywne emocje z takich historii, dlatego chętnie wysyłamy pieniądze.
Max doradził mi zastanowić się nad "Against Malaria Foundation", organizacją kupującą moskitiery (zasłony z gęstej siatki) chroniące dzieci w krajach rozwijających się przed komarami roznoszącymi malarię. Chciałem w końcu pomagać dzieciom, więc czy mój cel nie byłby realizowany lepiej, gdybym starał się chronić je przed śmiercią?
Skłoniło mnie to do zastanowienia się. Musiałem przemyśleć powody, dla których jak dotąd pomagałem fundacji "Make-A-Wish". Uświadomiłem sobie, że to ze względu na rozgrzewające serce historie oraz marketing, który przyciągnął do nich moją uwagę. Nasze mózgi naturalnie skupiają się na tym, co przykuwa uwagę, a niekoniecznie na tym, co przybliża nas do osiągnięcia swoich celów. Tak było też w moim przypadku.
To, czego jak dotąd nie zauważałem, to historie dzieci ocalonych od malarii. Wyobraziłem sobie jedno dziecko, Mary, która nie zachorowała na malarię dzięki mojej dotacji. Myślałem o tym, jak jej mama układa ją do snu. Wyobrażałem sobie piąte urodziny Mary, z jej rodziną zgromadzoną wokół. Myślałem o jej pierwszym dniu w szkole. Pierwszym pocałunku. O tym, jak Mary dorasta, wychodzi za mąż, a pewnego dnia ma też własne dzieci. Wyobraziłem sobie Mary za wiele lat w bujanym krześle, cieszącą się śmiechem swoich wnuków.
Wspaniale było myśleć o tym, jak bardzo mogłem jej pomóc. W porównaniu do jednego wspaniałego wspomnienia od fundacji "Make-A-Wish", mogłem podarować Mary całe życie pełne wspomnień. Poza tym moskitiera kosztuje zaledwie kilka dolarów, podczas gdy wycieczka do Disneyland kilka tysięcy. Za te same pieniądze mogłem uratować nie tylko Mary, ale też Johna, Ellę, Sergio, Paula, Sarnura, Christiana i wiele innych dzieci. Wybór był oczywisty.
Chcę zwrócić uwagę, że nie mam nic przeciwko "Make-A-Wish". Robią dokładnie to co obiecali. Jedynie mój błąd myślowy sprawił, że podjąłem złą decyzję. Tamto doświadczenie uświadomiło mi, że fundacje, które rzeczywiście spełniają swoją rolę, często nie są tymi z najbardziej wzruszającymi historiami i właśnie dlatego nie otrzymują odpowiednich funduszy.
Max opowiedział mi potem o Efektywnym Altruizmie, ruchu starającym się zmienić taki stan rzeczy i zwalczać powszechne błędy myślowe (takie jak moje). Efektywny Altruizm opiera się na liczbach i rzetelnych badaniach prowadzonych po to, aby wspierać i promować te fundacje, które naprawdę sprowadzają na świat jak najwięcej dobra. Zasugerował, żebym przede wszystkim zapoznał się z "GiveWell", która zbiera badania i udziela informacji o najbardziej efektywnych organizacjach. Wspomniał także o "The Life You Can Save", na których stronie znajduje się kalkulator pozwalający ci dokładnie sprawdzić jaki wpływ będzie miała Twoja dotacja.
Zostałem przekonany niemal natychmiast i dzięki temu już nigdy nie czułem się oszukany wpłacając pieniądze na cele charytatywne. Ciebie proszę z kolei o jedno: następnym razem, gdy usłyszysz o wspaniałej historii, która cię poruszy, zatrzymaj się i zastanów nad innymi opcjami. W jaki sposób możesz osiągnąć te same cele, ale pomagając większej ilości osób naraz?
Mam nadzieję, że publiczne podzielenie się moją decyzją pomoże ci uniknąć żalu i być naprawdę efektywnym altruistą.
P.S. O działaniach efektywnych altruistów w Polsce, możesz dowiedzieć się na stronie: http://efektywnyaltruizm.org/. Warto też polubić fanpage na Facebooku i włączyć się do dyskusji w grupie.